It is great that the baby seems to be so healthy and active!
But I am over the weird scratching and punching down low.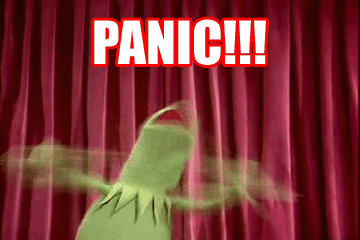 Went on maternity leave a week ago and I feel like I managed to miss everything…
I don't have a nursery set up.
We have a 1 bedroom apartment, so it is a bad idea to stock up on anything, since we don't have space. We are starting with a place to sleep and bare minimum basics and getting things as they are needed.
But nesting has not quite kicked in…
I don't have a midwife.
There is a shortage in Frankfurt. I found that out 3 months in, and at that point most were booked/on vacation until well after my due date. Honestly, I could have tried harder, but after 3 emails responses telling me they were booked, I decided that I wasn't in the mood to stress myself out by calling 20+ (not even exaggerating!) different midwives and begging in broken German. Plus, I was travelling to Hamburg for work at my new job at that time and frankly had no time for all of that.
I wish I had a personal assistant for those kinds of calls.
I found out last minute that I could have gotten my glucose test reimbursed.
My health insurance decided to send me a congrats on being pregnant booklet in week 33…
There was quite a bit of useful info that I could've used sooner! 😑
I don't have a birthing prep course.
I finally was back in Frankfurt. We weren't planning on doing the course since I heard that so much of it was obvious. However, then I went to a presentation at the hospital about pain management during later, and he showed a graph about how the reported pain was consistently lower for women who took a childbirth class.
That freaked me right out!
I am due in less than 4 weeks and all classes seem to be booked.
People keep telling me YouTube, but they don't look very good.
I started listening to Expecting Better on audiobook
I missed out on some nutrition brain bonuses from fish.
Elternzeit/Elterngeld
The nice thing about Germany is that there is PAID parental leave for working parents. However, the notice period is 7 weeks, and my husband hasn't done it yet.